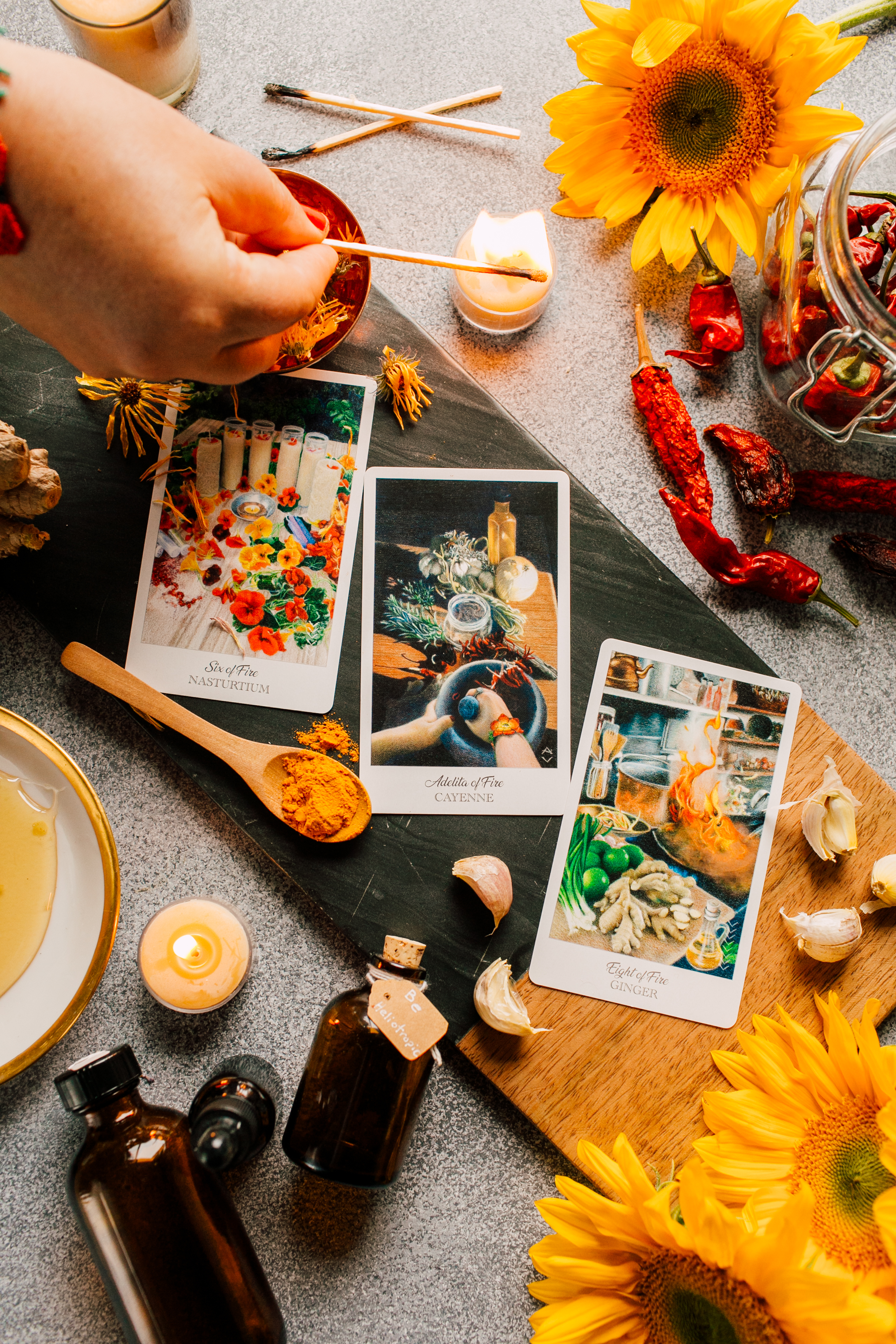 Come along and explore plant spirit magic, herbcrafting, and tarot . . .


Learn to read the Herbcrafter's Tarot with deck creators Joanna Powell Colbert and Latisha Guthrie. Practice your reading skills while coming into a closer relationship with the botanical realm. We'll explore the relationship between herbs and how people use them for medicine, creativity, ceremony, magic, and spiritual guidance.
What could be better?
Tarot and herbs are natural allies — both are tools of the seer, the healer, the witch, the wise one.
On the surface, this course is about learning to read tarot cards with this specific deck. 
But really?
It illuminates encounters between humans and plants. It's about reciprocity, mystery, and our partnership with the botanical realm, as seen through the lens of tarot wisdom.
Joanna knows tarot, Latisha knows herbs.
Together we've created a deck that's unique and wild, and always points you toward creating your own unique relationship — spiritual, practical, medicinal, magical — with herbs and other botanicals.
This course is for you if ...
You're captivated by the Herbcrafter's Tarot and want to learn more about how to read with it.
You're a tarot lover who wants to learn more about herbs.
You're an herbalist or herbcrafter who wants to learn more about tarot.
You just want to hone your intuitive reading skills, practice herbcrafting, and have some fun!
You'll need a copy of the Herbcrafter's Tarot for this course.
You can purchase it from your friendly local independent bookstore, or from the publisher, US Games. If you're outside the US, the Book Depository ships free worldwide.
How the course works:
The Herbcrafter's Tarot course has six modules. There is a teaching video, herbcrafting "how-to" videos, and PDF handouts for each module, as well as a recorded Zoom call discussion with the teachers. 
This course was originally taught live over Zoom and is now offered as a self-study course. There is no discussion group or live component for the self-study course.
Photographs by Katheryn Moran Photography.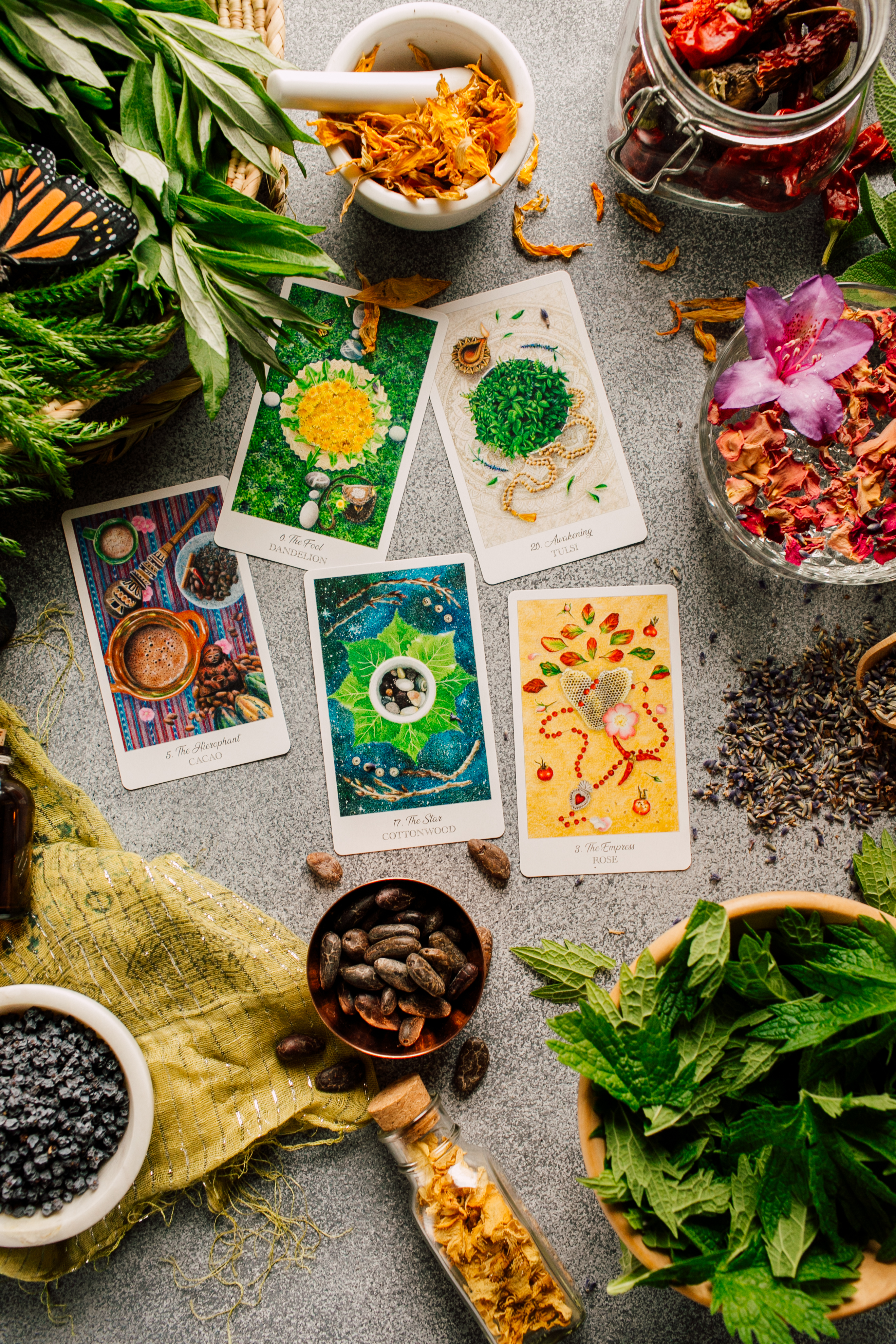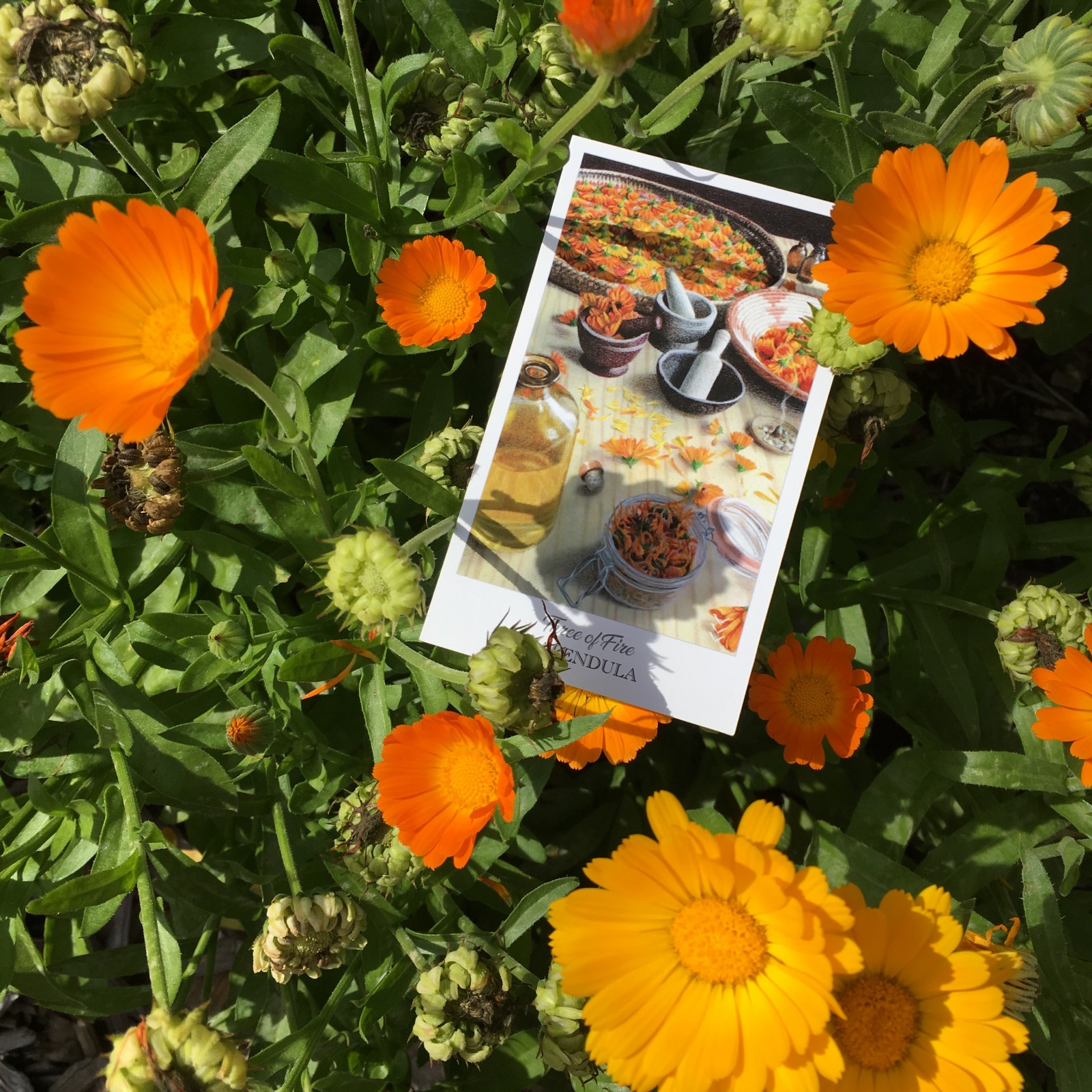 "This was the best online class experience I've ever had.


A deeply meaningful and amazingly wise weaving of tarot and herbs, offered in  a loving way with a strong sense of community, heart-opening exploration, and creative excitement." - SM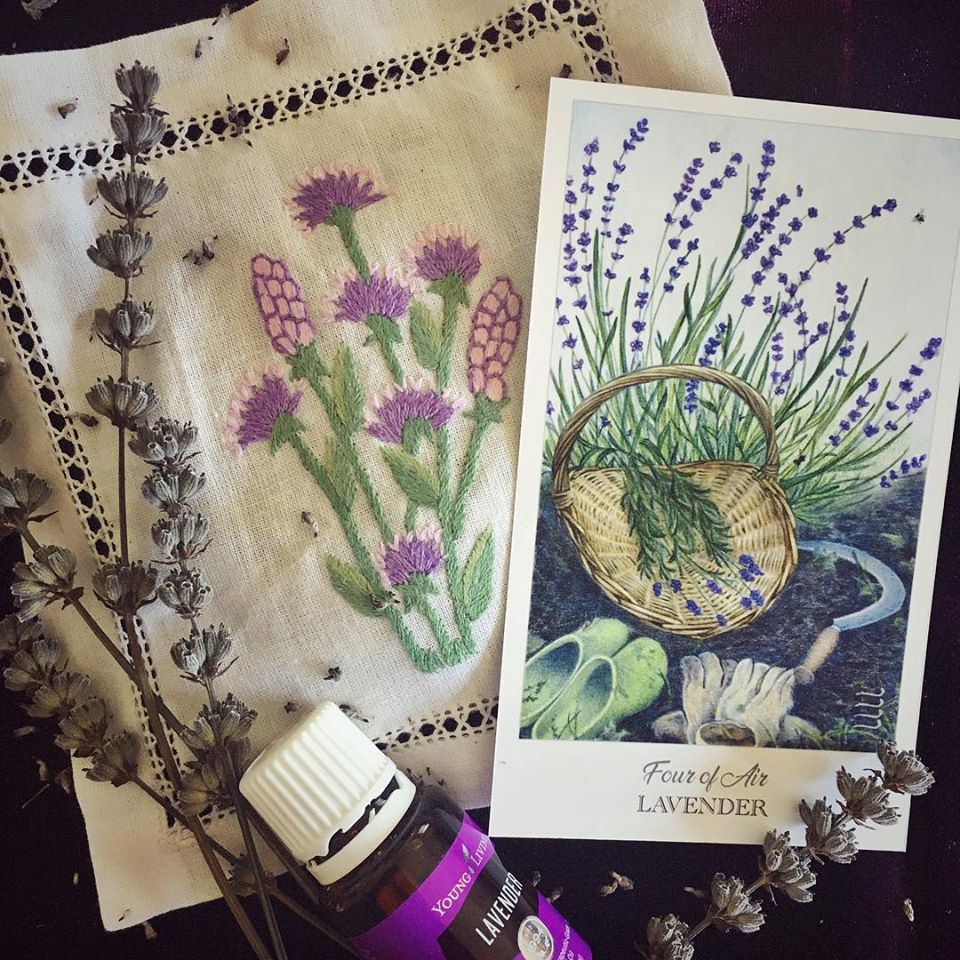 "A well-paced program that helped me understand how and why the authors chose specific herbs and plants to fit the traditional tarot structure.
Joanna and Latisha's videos are informative and inspirational." - DP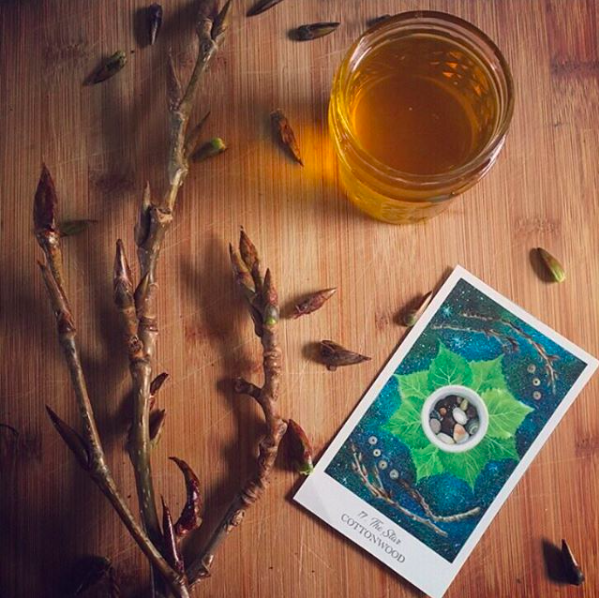 " I made incense and then starting making tea blends and then started making incense from the tea blends I was making.
This synergy of tarot and the world of herbs means so much to me. Much love and humble gratitude." - LC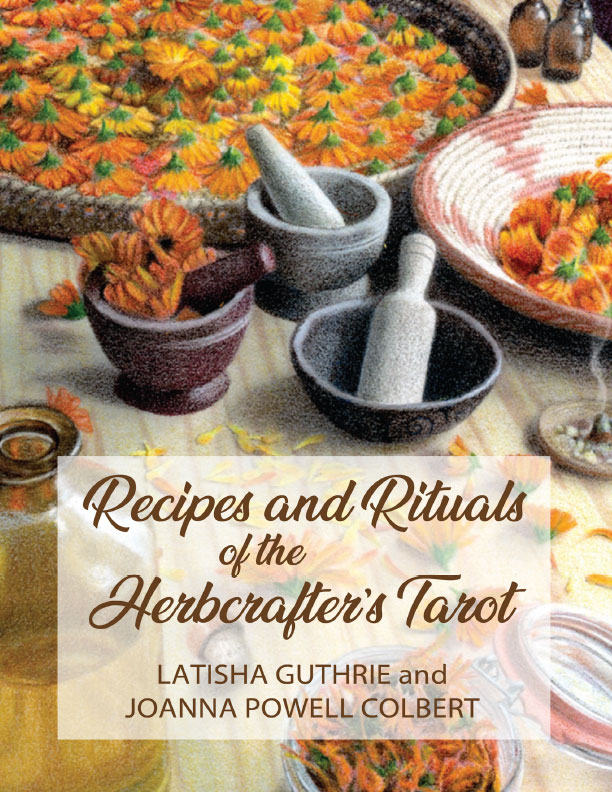 Here ia a PDF ebook you can download as a gift, whether or not you enroll in the course.
Download: Recipes and Rituals of the Herbcrafter's Tarot
Springtime with Dandelion and The Fool 
Summer with Lavender and The Four of Air
Fall with Apple and The Nine of Earth 
Winter with Cedar and The Chariot
The Edge of Winter & Spring with Cottonwood and The Star
Enjoy!