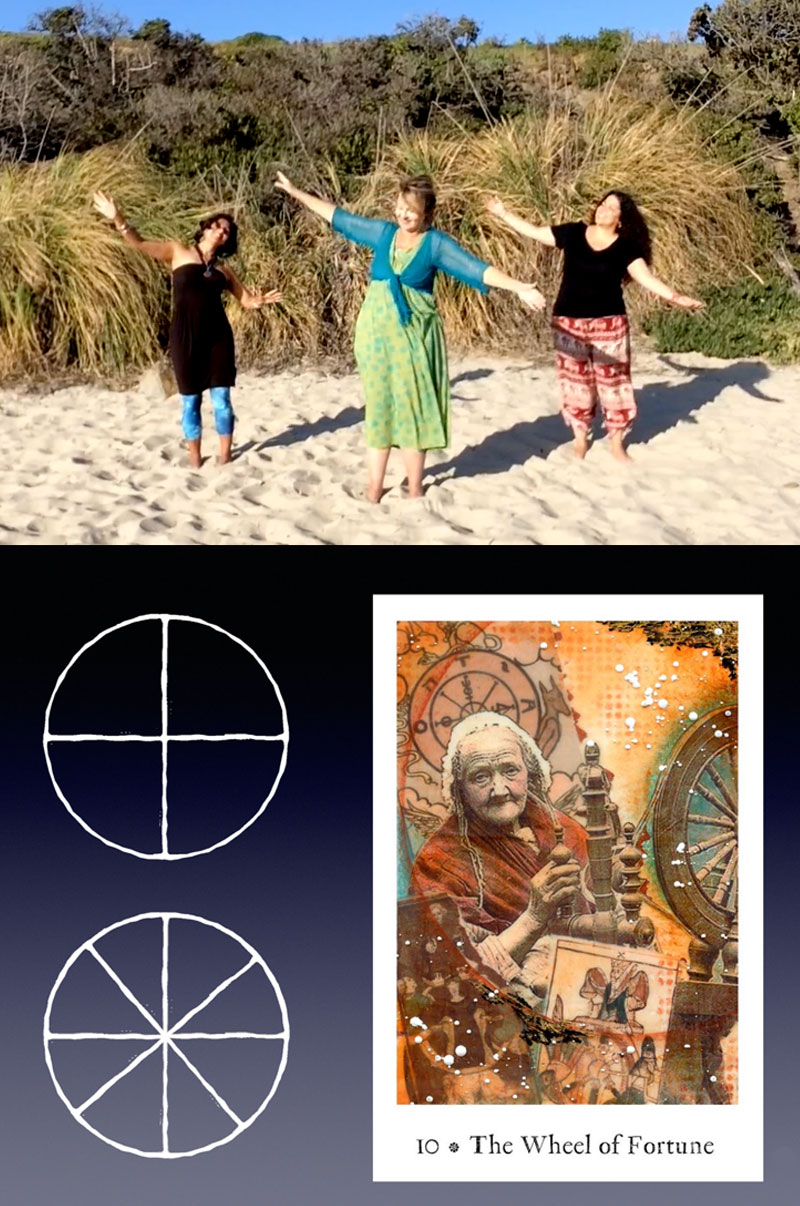 Come into a deeper sense of your own soul's journey by aligning yourself with the rhythms of the earth.
The Wheel of Life, often depicted as a quartered circle, is a profound symbol of wholeness.
It is embedded in the Tarot in the Wheel of Fortune card, as well as in the structure of the deck itself. The four elements and directions are represented by the four suits, with the Major Arcana representing the suit of Spirit, in the center of the Wheel.
It appears in the cycle of the seasons, the lunar round, the zodiac, the ceremonial circle, and the hiker's compass. It has been used as a map of the whole and fragmented parts of the psyche, a metaphor for the stages of life, and a blueprint for bringing us into personal and planetary wholeness.
The Sacred Wheel embodies the cycle of life, death, and rebirth.
All things begin, grow, peak, begin to wane, and die.
And something is left as a seed for a new cycle to begin.
In this course, we will learn how to make the Sacred Wheel come alive for us through tarot exercises and spreads, somatic explorations with guest teacher Jennifer Lucero-Earle, and "wild wander" walks in nature. We'll learn about reciprocity with the natural world, and we'll take a look at the ways the awareness of the Wheel can deepen our divinatory practices. 
We'll look at the human archetypes of Angeles Arrien's Four-Fold Way and explore Bill Plotkin's Wild Mind map of the psyche, using tarot spreads to enhance our understanding of their work. 
On the surface, this course is about exploring the different ways that the Sacred Wheel appears in our lives.
But really?
It's about cultivating resilience.
It's about helping you become so resourced and grounded that you can meet the challenges of your own personal life, and step up to make a difference in our broken world.
It's about following the thread of Soul to live a life of depth and meaning.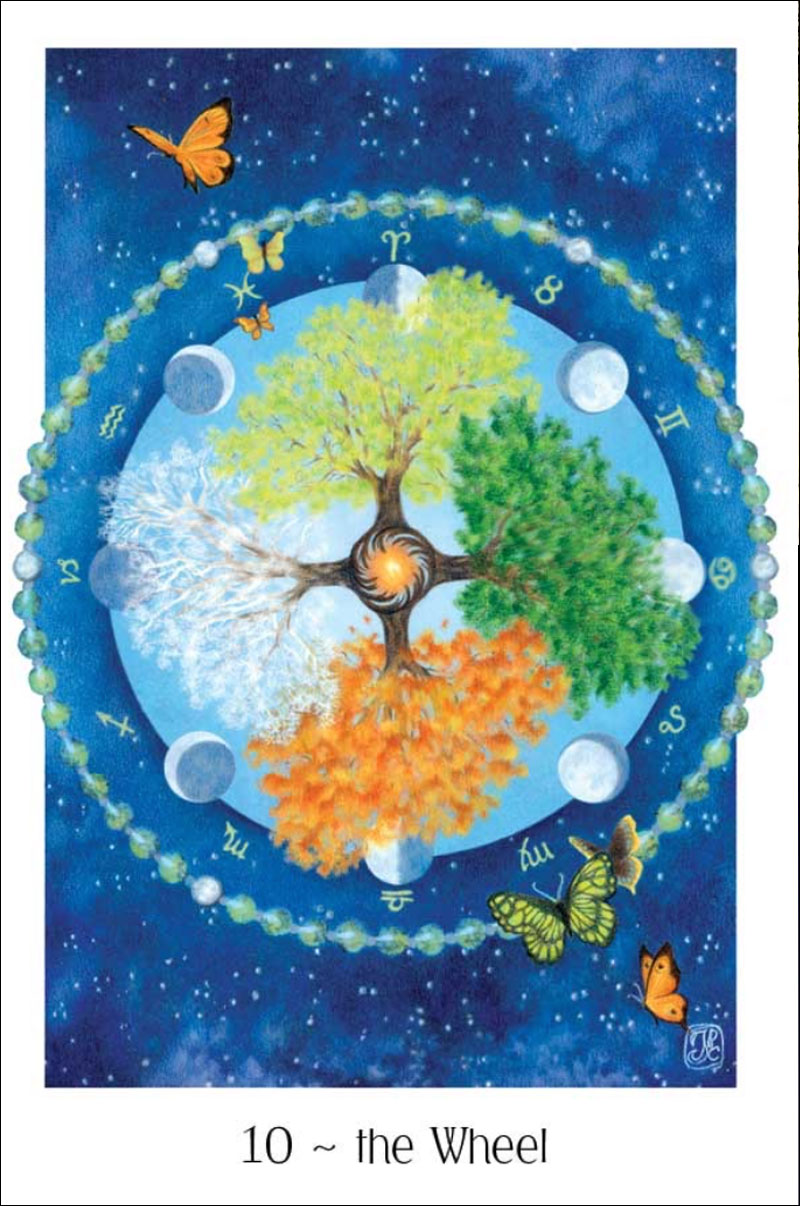 How It Works
The Sacred Wheel course has six modules. There is a teaching video and PDF handouts for each module. There are also bonus videos for some modules.
This course was originally taught live over Zoom and is now offered as a self-study course. There is no discussion group or live component for the self-study course.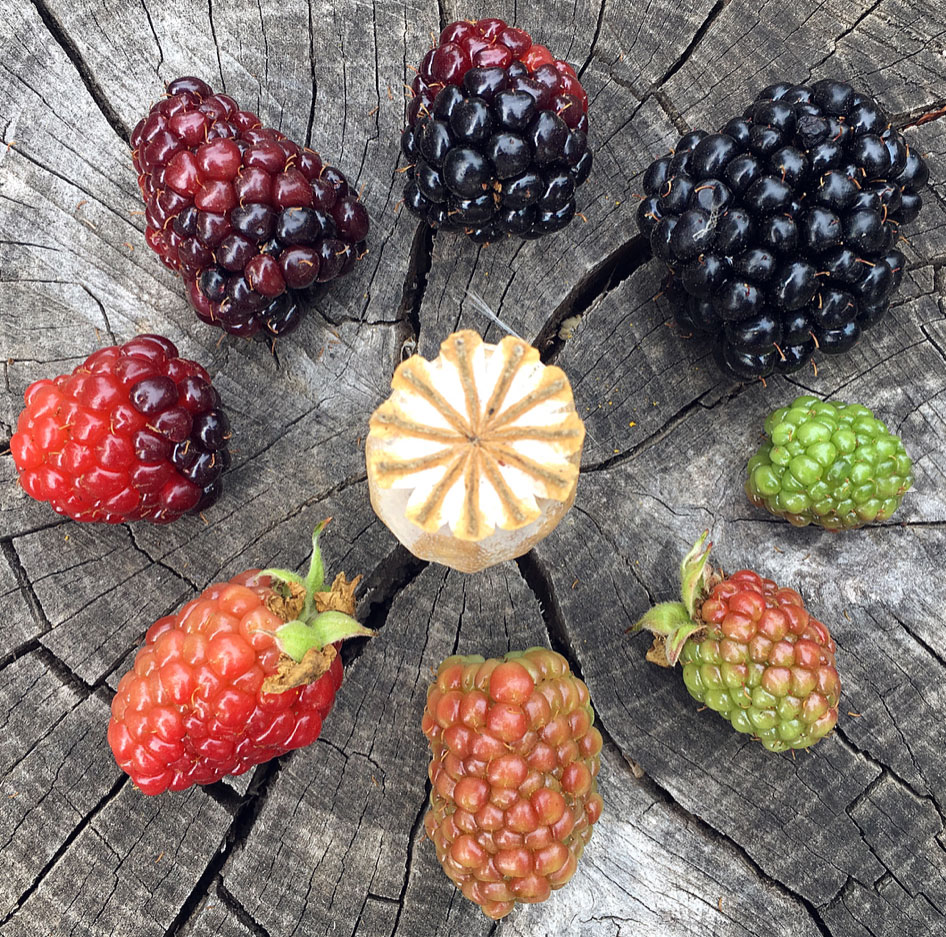 "What I loved about Joanna's Wheel presentation was why not just bring the practice of the wheel into your life now in the present? ... by simply honouring our every step, our breath, our vision, our individuality, our compassion, our words and our creativity ... So thank you Joanna." ~ DT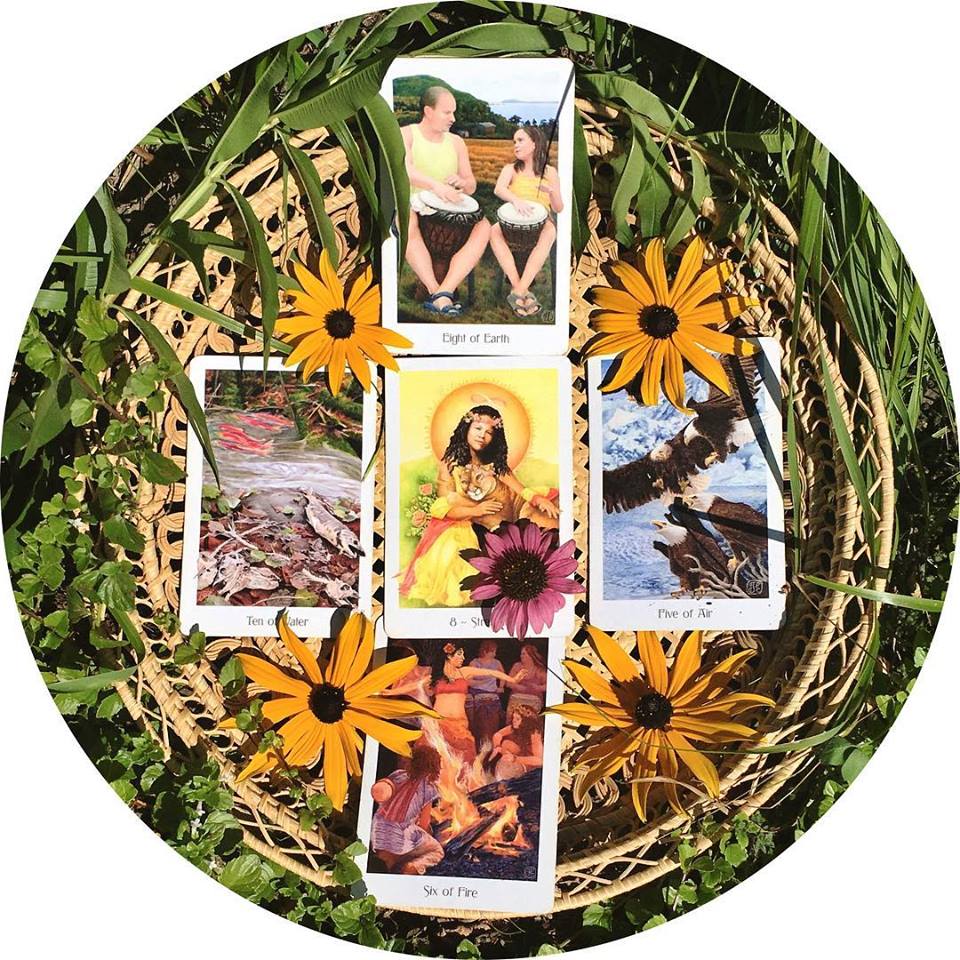 "I loved Joanna's class! I felt it was somehow simple, easy to follow, and yet dense and rich and expansive.
She's a queen and her presence is calming and enlivening at once." ~ RC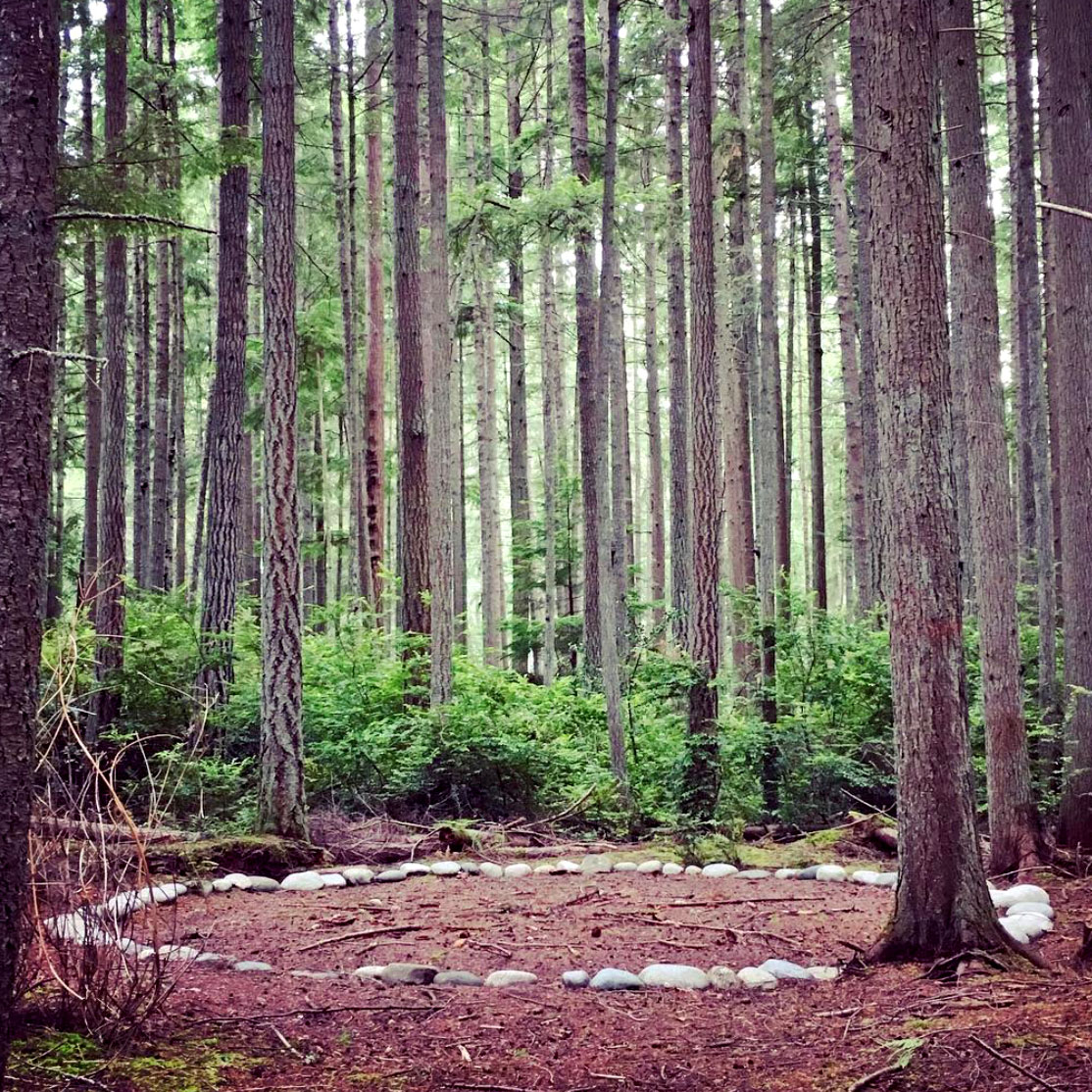 "I especially loved hearing more about her practice of contemplative walking as a way of tuning in to the messages that are all around us which in turn teaches us how to be fully present to the gifts of Spirit through Nature. Thank you so much Joanna!" ~ LJ