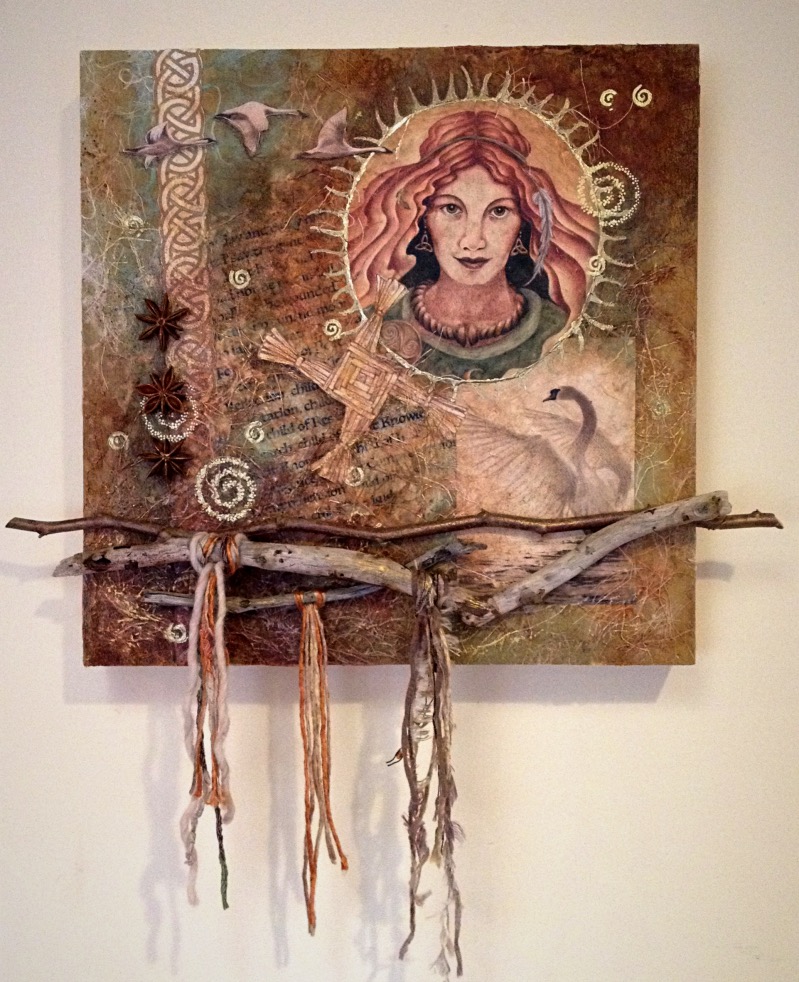 Lady of the Radiant Flame: Create a Brigid Prayer Painting in Mixed Media Collage
Join me for a self-paced online sacred art workshop for lovers of the Divine Feminine, especially those who are drawn to Brigid, the Irish Goddess of Poetry, Healing, and Transformation.
I will lead you, step by step, into creating a prayer painting — a unique collage portrait of Brigid and her sacred symbols (especially her sacred fire of creativity). The sample collage shown here is just one example of what you can create in this workshop.
Artistic experience isn't required for this project. I'll be taking you through the process, so even if you think you have no artistic talent (don't believe it!), you can still create a beautiful icon. You'll learn mixed media techniques and play with paint, paper, ink, glue, and more. I'll provide imagery that you can download and incorporate into your piece (including the face of Brigid from my painting "Brigid's Fire").
Best of all, the collage prayer painting will become a focus for your heart's yearnings, hopes, and dreams, all the secret places inside you that need healing or expression. The finished piece itself will be an offering and a talisman, a focus for prayer and transformation.
For every act of creation is an act of magic.
We will cover:


Beginning with intention and ceremony.
Learning about Brigid, and how you resonate with Her.
Gathering imagery and text. (Some of each will be provided.)
Working out a composition.
Choosing a color scheme.
Creating a background with papers, paint, and stencils.
Adhering collage elements.
Adding visual and symbolic interest with stamps, pastels, paint, ink, fabric, ephemera, and natural elements.
Telling the story of your prayer painting.
Practicing visio divino with your prayer painting.
The course has 13 step-by-step video tutorials, plus PDF handouts. I've included copyright-free Celtic artwork for you to download and use in your collages as well as some of my own Brigid art. 
This course was originally taught live and is now offered as a self-study course. There is no discussion group or live component for the self-study course.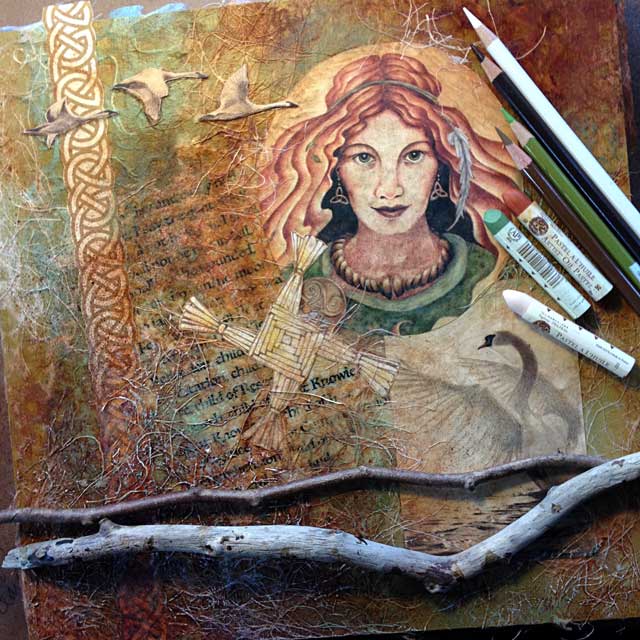 "I watched all the videos at once. It was a feast! I am so very excited to begin. Beautifully done, peaceful, gentle and welcoming. Thank you for the inspiration and teaching." ~ LL
"From my heart, Joanna, I wanted to thank you for the course material. I feel you are my guide, with me; your clarity inspiring me. The eyes of Brigit are very powerful. You have brought her to life." ~ JR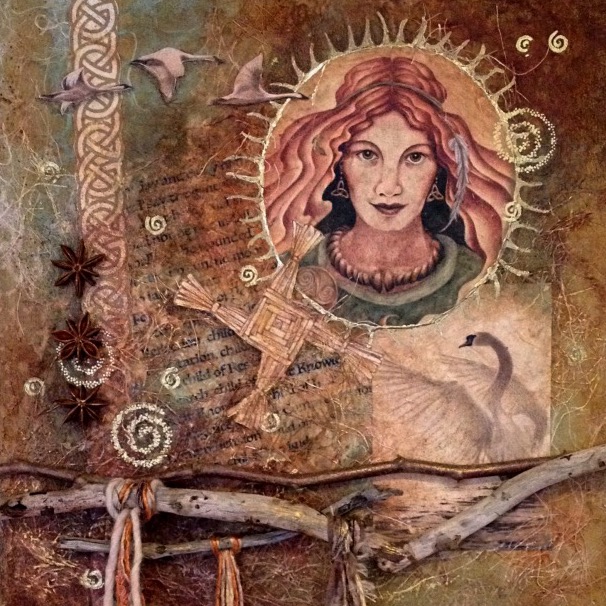 "I have really felt myself drawing closer to Brigid through the process of gathering images. The strong healer, comforter and protector... I need some time wrapped in her mantle trusting that everything will be okay." ~ AD